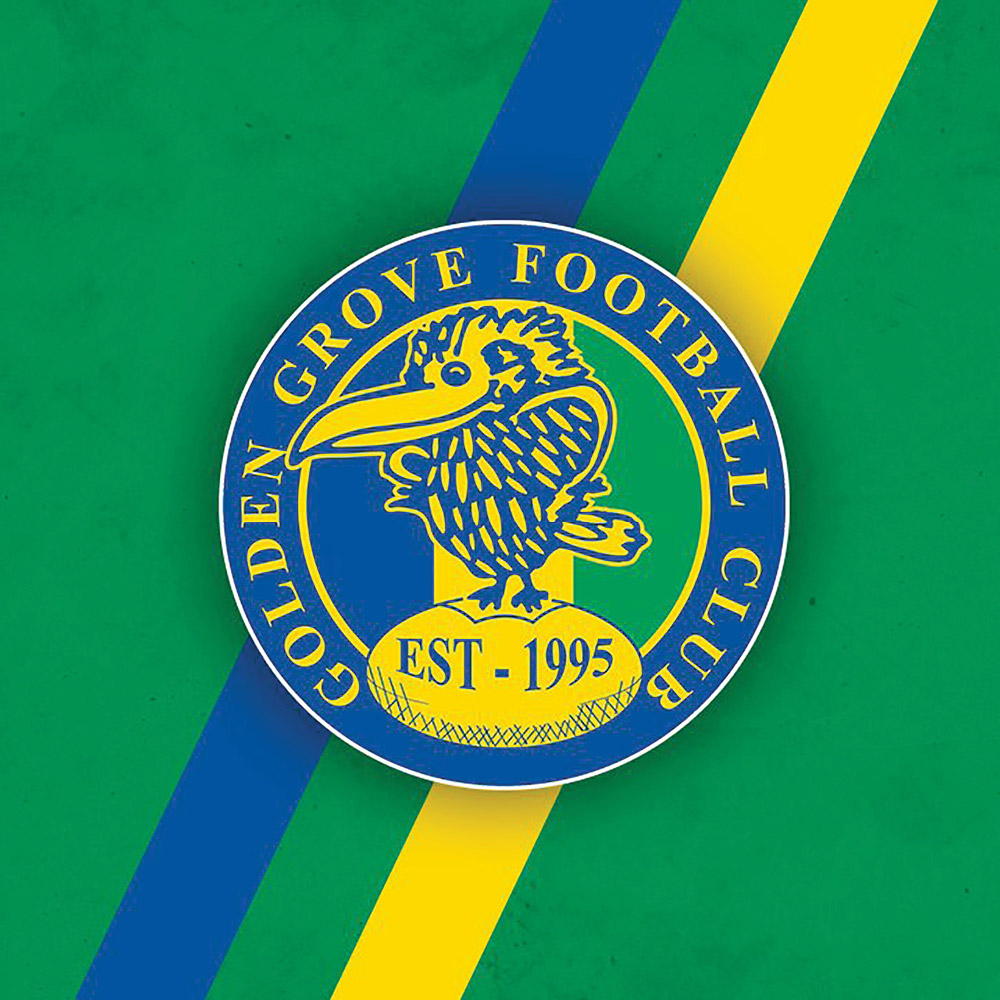 Golden Grove Football Club
The Grove Shopping Centre is a proud Major Sponsor of Golden Grove Football Club, also known as the Kookaburra's.
Founded in 1995, the club is based at the Harper's Field Oval, One Tree Hill Road in Golden Grove and is a member of both the AdFL and SANFL Juniors.
Golden Grove Football Club is one of the largest junior sporting clubs in Australia with around 600 junior footballers registered. The club also has a number of strong senior players pressing towards playing in the higher grades of the Adelaide Football League.
Congratulations to the 2022 Div 3 Premiers, 2022 Div 3R Medalist Jake Pitman & U17.5 Boys Medalist Oliver Robinson, U12 Red 2022 Premiers, and 2022 Div 3 & Div 2R Medalists Jordan Woodards & Kate Gloede. Following a successful 2022 season, we look forward to cheering on Golden Grove Football Club this year!
For membership enquiries, please email clubsecretary@ggfc.com.au