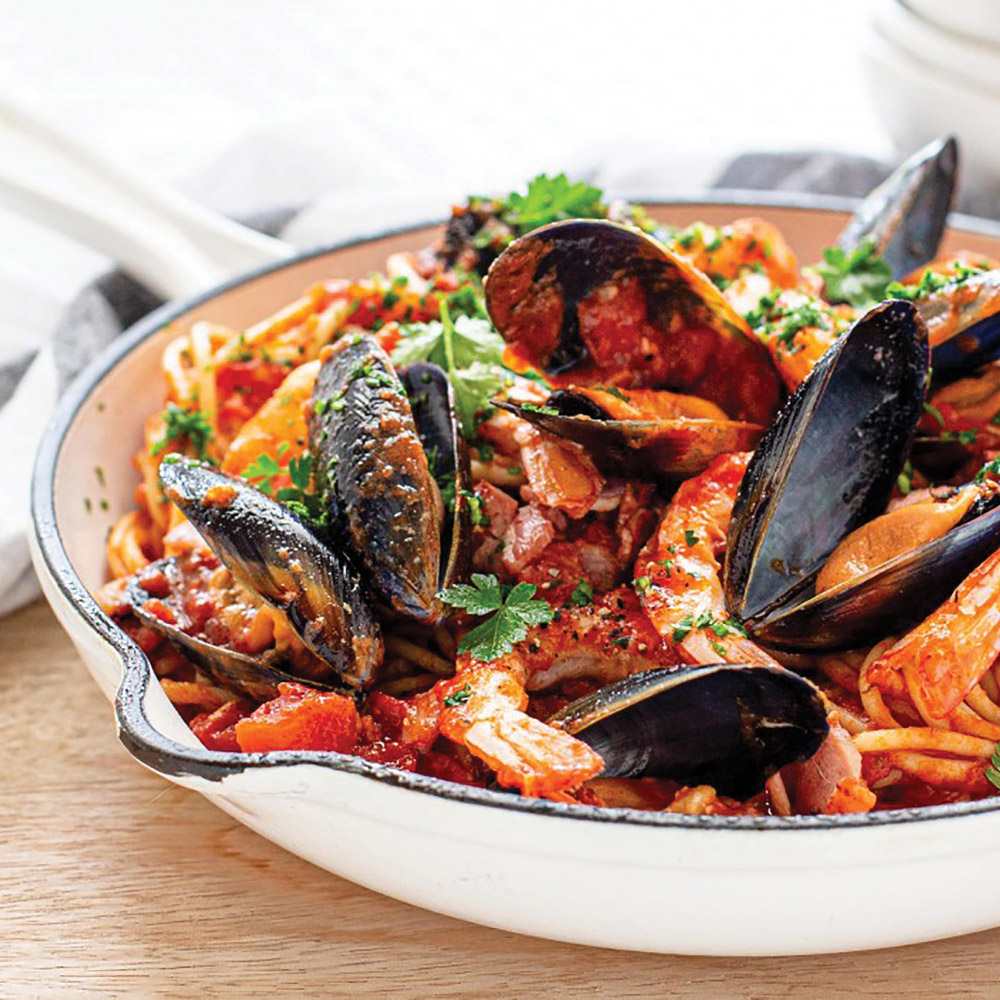 Impress Your Dinner Guests
Nothing beats local South Australian seafood… Be inspired by Barossa Fine Foods' fresh Mussels, Prawn, Tomato & Bacon Spaghetti recipe to cook for your guests.
Using Angelakis Pot-Ready Mussels and South Australian Cooked Prawns, the whole meal takes just 20 minutes of prep time and 25 minutes to cook.
Find the recipe below and pick up all your ingredients from Barossa Fine Foods.