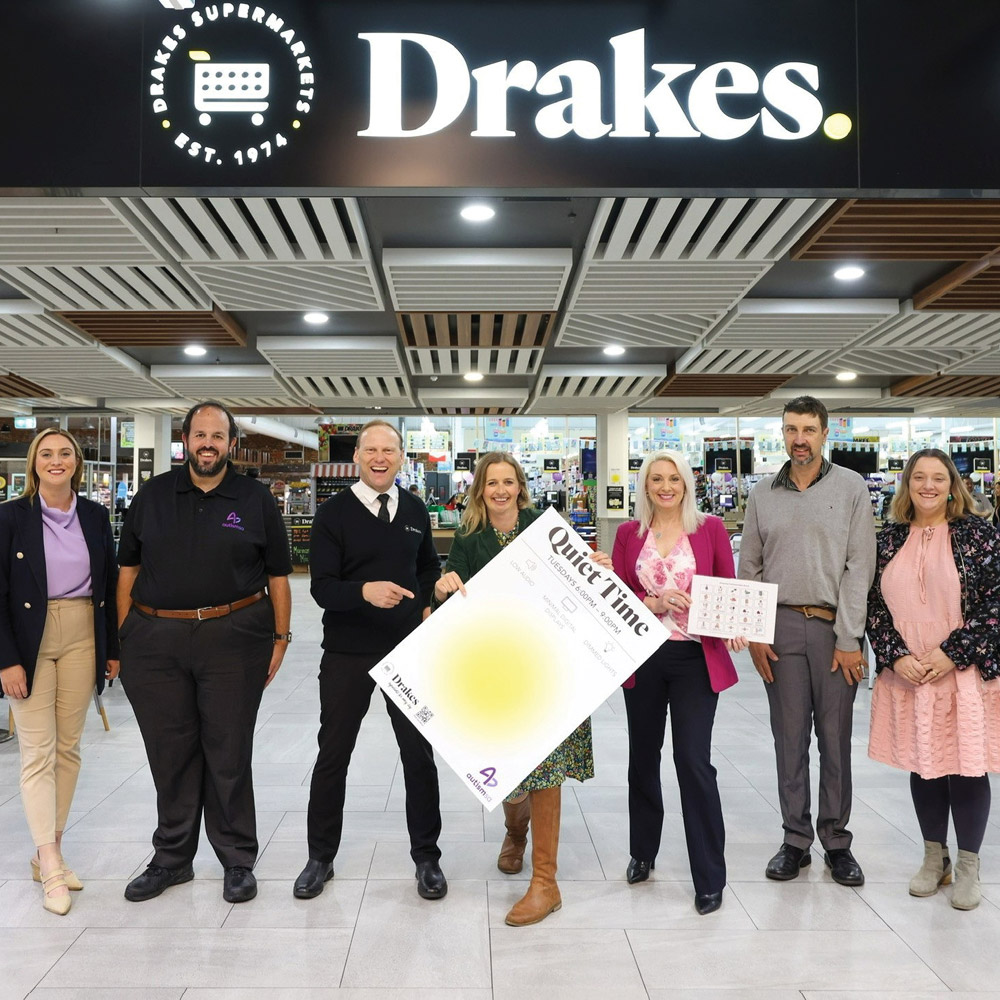 'Quiet Time' Shopping Hours
Every Tuesday, 6pm–8pm
Drakes Supermarket has partnered with Autism SA to deliver 'Quiet Time' sensory-friendly hours at The Grove Shopping Centre. As part of the trial, they have extended the inclusive hours from 6pm-8pm every Tuesday.
The team at Drakes have undertaken Autism SA's inclusion training and the store will become a more sensory inclusive environment during the 'Quiet Time' with dimmed lights, low audio and minimal digital displays in store.
Click here for more details including a Sensory & Visual Map.